Have you ever had a dream or a fantasy about going in to work and telling your boss, "I quit!" Most people have.
Even if your boss is the nicest person in the world…who wants to have a boss, and who wants to be in some boring office?  I sure don't.  I love working for myself. You might as well do this…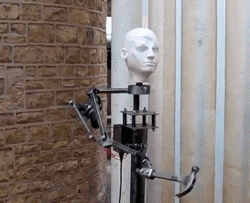 I can wake up when I want, work when I want, go to my kid's baseball games and school functions, go on vacation when I want, and no one tells me what to do.
You know how I do it? I work online. And I didn't do it through some get-rich-quick scheme. I learned it.
Anything worthwhile is built from the bottom up. ~ Anonymous
I found an online teacher and I learned from the beginning, how to build websites that make money.
And it works…
Did you know that thousands of people are making money with websites by connecting to online companies like Amazon, Ebay, Macy's, and thousands of other companies?
It's not hard either. Do you want to learn how to do it, have help, and not be scammed?
Don't EVER spend another cent on something that promises you'll make money instantly. If it sounds too good to be true…it is!
BYE!
Share This: